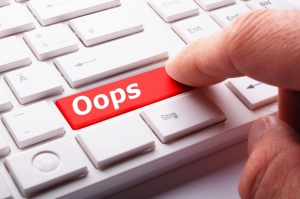 Nonprofit leaders always hear the phrase "There must be an easier way." No one working for a nonprofit expects it to be easy, but the business management systems that most organizations use can make day-to-day operations far too complicated and cumbersome.
As younger workers rise in the organization, they are especially frustrated when technology makes work harder, not easier. Using outdated software, spreadsheets and manual processes to do their job takes time away from the work that matters. There is an easier way—easy-to-use software, accessible wherever you need it with one source of data connecting the organization. Whether your nonprofit is an nursing home, association, social service or faith-based organization, using Intacct as your ERP solution means you spend less time on accounting.
When you manage the nonprofit with spreadsheets and outdated software, you and your employees have to enter data again and again. With a fully integrated financial management system, data goes in once and flows through the system. One set of data means fewer errors and simplified reporting. As with all nonprofits, reporting impacts the productivity of the financial management team more than any other activity. With shared data across systems, you can efficiently create the individualized reports needed for grantors, program directors, the board of directors and other stakeholders.
Managing a nonprofit means coordinating across activities and functions. From fund raising to membership management to payroll, integration with your other key systems will save you time and headaches. A fully integrated financial management system allows you to track grants, budget-to actual, timesheets, expenses, requisitions, purchases, and disbursements. By eliminating manual data re-entry through automation, employees can spend more time on exceptions and proactive tasks. Free up your financial team for more productive tasks like analyzing fundraising results to focus on the most productive channels, monitoring budgets to ensure grant compliance and working proactively with vendors for more cost effective purchasing