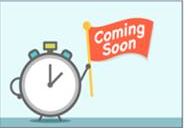 Sage Intacct has their Quarterly Release scheduled for this evening, Friday February 9th. Users can click on the Home Page and gain access to the Release Notes and also watch a release video. Also, they can now log into the Intacct Learning Center and access the Video Tutorials, which features some more detailed videos.
In addition, Intacct has been in the process of redesigning the UI – User Interface. Users should consider enabling the Beta UI and give it a try because eventually it will be the standard. One of the nice features in the new Beta UI is the Pay Bills screen which makes the process of selecting bills for payment so much easier.
With the redesign of the UI in Beta mode, the Global Consolidation screen has been updated. Users that rely on that functionality should review the video and enable the Beta mode so they can see what that module will look like.
For a more detailed look at the release, join our webinar February 21st at 11:00 AM ET